Tenants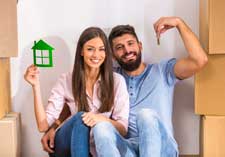 Dedicated managers can mean the difference between a roof and a home. Gibson Group Management is committed to helping tenants not only find homes that fit their needs and budget, but also ensuring that all concerns and problems are addressed ASAP.
Whether you're a foreign exchange student or family of four, give us a call and we'll do our best to match you with an ideal home from our portfolio. With diverse locations across the globe, affordable prices, and modern amenities, let us take the hassle out of your search.
Even before the paperwork, we treat every new meeting as a contract to serve. We'll give you friendly, guided tours of our property and answer your questions. Once you find a home you like, we'll walk through the lease step-by-step; no hidden clauses or fees. After you move-in, we continue to serve you with 24/7 maintenance services and conflict resolution. Convenient rent payment options give you more flexibility. It's not just how we do business, it's how we treat people.
Feel free to stop by our conveniently located office to provide feedback. Our bilingual staff is always happy to assist you and learn how we can better meet your needs.