One of the main reasons investors seek professional management for their rental properties is maintenance. It's a complaint we hear all the time: investors and property owners don't want to be bothered with calls at 5:00 a.m. because the water heater is leaking or there's some kind of tenant issue at their property. Today, we're telling you how we handle maintenance on your
Fort Lauderdale rental property
.
24-Hour Maintenance Availability
Tenant maintenance requests are received and documented 24 hours a day and seven days a week. At Gibson Property Management, we have a maintenance line that they can call, whether it's an emergency or a standard repair request. If the call is an emergency, we will dispatch a vendor on the spot to ensure your property and your tenants are protected.
Managing the Maintenance Process
Rental property maintenance is not always an emergency. When a minor repair is requested or general maintenance is needed, we create a work order in the system when tenants call. Immediately after we document the necessary work, we contact the owner if they want to be notified, or we dispatch one of our licensed and qualified vendors to determine what the problem is and how much it will cost to fix it. Once we have a quote for the work, we'll get approval from the owner to move forward. After the vendor performs the maintenance, we'll talk to the tenant and make sure the work was done and the problem has been solved. The vendor is paid after we confirm the work.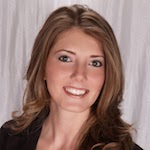 This process can help you stay organized and document all the work that is done on your property. You don't want to ignore maintenance issues because the problems that are left unfixed will only get more complicated and costly.
If you have any questions about real estate investment in Fort Lauderdale or Fort Lauderdale, FL property management, please
contact us
at Gibson Group Management: Service You Deserve. People You Trust.