There are many excellent reasons to work with Gibson Group Management, and today we are focusing on five key reasons why hiring us is the best choice when you need
Fort Lauderdale property management services
.
Licensed and Insured Property Management Professionals
We are fully licensed and insured as property managers. In our market, we have noticed that a lot of people in real estate do property management for their clients. They are not licensed and insured to provide these services or handle the management of your investment. We have an office in Fort Lauderdale, and we are open 5 days a week and available 24/7.
Local Real Estate Market Knowledge
We have been part of the local real estate market for 14 years. We understand real estate sales and how they impact rental properties, and we can also analyze market trends, and local property prices and changes. This local experience helps us to guide our clients through the process of renting or selling units, depending on their investment goals.
Talented and Efficient Staff
We have a team of people ready to take care of your needs and those of your tenants. Our full-time office staff is responsive and available, and we also have an accounting department and a maintenance department. We provide a 24/7 maintenance line that your tenants can use if they have any concerns outside of regular business hours. Those calls are dispatched immediately if it is an emergency.
Online Technology and Communication
Our online system helps everyone to communicate and share information. We provide both tenants and owners with their own portals. Payments and maintenance requests can be made online by tenants, and owners can verify their rental status and look for information on their properties.
Managing Relationships
Lastly, we have extensive experience managing tenants, vendors, code violations, city inspectors, and anything else pertaining to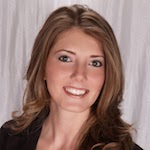 your property. We are experts at the entire process of property management, and it's our goal to always put our clients' interests first. That's our main priority.
If you have any questions about Fort Lauderdale property management, please contact us at Gibson Group Management. We'd be happy to tell you more.